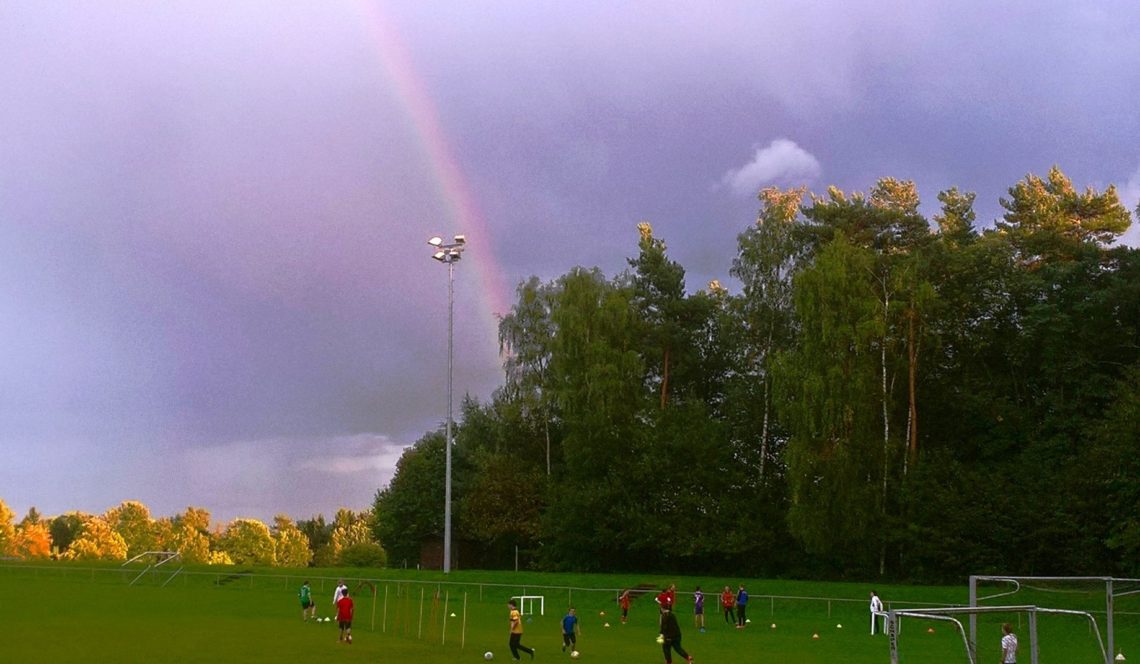 Our motto: "living tradition

The 1st FC 04 is the oldest football club in Oberursel. We feel committed to this tradition.
We want to be a lively club where people enjoy football together and celebrate success.
The fun of football unites all players in the club, regardless of gender, age and origin.
Our goals

The goal of the club is to have a sustainable youth development with trained coaches and trainers.
We want to fill our senior teams as much as possible with players from our own youth and play attractive football.
The club promotes joint activities beyond football and thus social skills such as teamwork, enjoying success, coping with disappointments, making friends and exchanging experiences.
The club is constantly working on improving the infrastructure to create the best possible conditions for training, playing and club life.
Our values

Fair play in games and training is paramount. We respect opponents and referees.
Enjoyment of football is the central motivation, followed by sporting success.
Each player is seen as an individual, accepted and taken seriously.
Coaches and trainers are always aware of their role as role models.
Our Organisation
1.FC 04 Oberursel is a non-profit, non-governmental football club and operates without losses.
The club is run by board members and helpers in the senior and junior sections who see themselves as teams.
Anyone who would like to support the club financially or in any other way is welcome – but no influence is exerted on the work of the club.